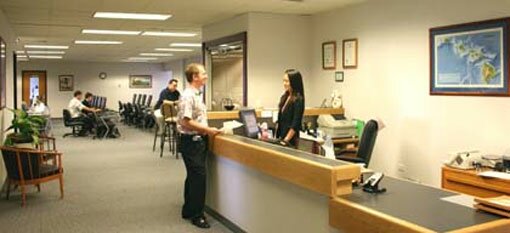 Excellent Student Services!
Students at the English Language Schools in Hawaii are able to take full advantage of all of the student services at no extra charge. We are here to answer all of your questions and to help you in any way possible.
Complete Orientation
Student orientation includes a welcoming ceremony, a tour of the school, and an overview of school policies and procedures on the first day of each term. The student services staff and teachers are always available to answer any questions students may have about the programs, Waikiki, university entrance, testing, etc.


Academic Counseling
Both schools maintain excellent relations with colleges and universities in Hawaii and beyond. College catalogs, applications and admissions information are available to all students.


Progress Reports
All students receive individual progress feedback sessions and written reports from their instructors at the end of a term. Instructors are available on a regular basis to help students focus their studies on language of particular importance and to discuss ways students can achieve their language learning goals.
Graduation Certificates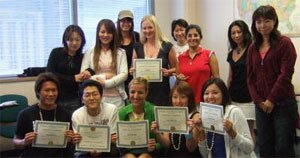 As many educational institutions and business organizations request documentary evidence of a prospective student's or employee's English language study history, Certificates of Completion detailing the level and length of study are issued to all students at the end of their course of study.