English Summer Camp for Teens in New York City offers offer learners aged 14 - 17 from all over the world the opportunity to improve their English language skills, explore the "Big Apple" and enjoy one of the world's greatest cities and a varied and exciting activity program.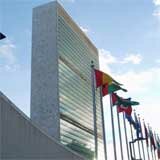 New York City is a global hub of international business and commerce and is one of three "command centers" for the world economy. The city is a major center for finance, media and the arts in the United States. Over 47 million foreign and American tourists visit New York each year. As host of the United Nations headquarters, it is also an important center for international affairs.
Many districts and landmarks in the city have become well-known worldwide. The city has been home to several of the tallest buildings in the world, including the Empire State Building and the twin towers of the former World Trade Center.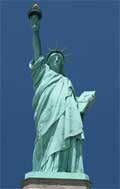 The Statue of Liberty - a major tourist attraction and one of the most recognizable icons of the United States - greeted millions of immigrants as they came to America in the late 19th and early 20th centuries. Major destinations in New York City also include the Empire State Building, Ellis Island, Broadway theatre productions, museums such as the Metropolitan Museum of Art, and other tourist attractions including Central Park, Washington Square Park, Rockefeller Center, Times Square, the Bronx Zoo, New York Botanical Garden, luxury shopping along Fifth and Madison Avenues, and events such as the Halloween Parade in Greenwich Village, the Tribeca Film Festival, and free performances in Central Park at Summerstage.
Residential English Summer Camp for Teens in New York offers English classes, accommodation, catering, sports and social facilities at the Queen's College Campus of the City University of New York.
Located on a tree-lined, 77-acre campus with grassy open spaces, Queens College has a traditional quad and a spectacular view of the Manhattan skyline, which is only 30 minutes away. This is a closed campus, offering a wide range of brand new facilities.
Top class sporting and recreational facilities are available on campus, including indoor sports hall, athletic tracks and swimming pool, along with a range of modern cafes, outdoor dining, and attractive communal recreational areas.
The summer camp program includes one full-day and one half-day excursions per week and full afternoon and evening activity program.