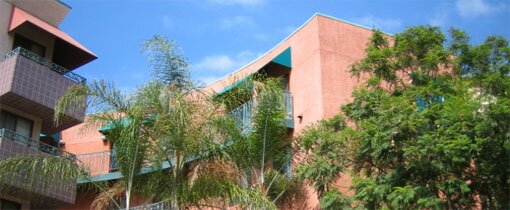 Homestay with an American Family in San Diego, California!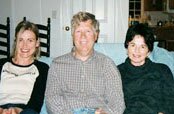 A homestay is one of the best ways to experience American daily life, learn about American culture, and practice your English skills. Through our affiliated homestay agencies, we are able to match you with the most suitable family. Our homestay agencies have many years of experience and have a good understanding of the international student's needs.

Students may indicate their family and location preferences prior to their family placement. All families are carefully selected and continuously screened. We listen carefully to our students' comments as to their family and homestay arrangements. In case you are not happy with your homestay arrangement, we will try to find a solution for you or place you with another family, if desired.

You will have a private room in a caring family environment. The family will provide you with two meals per day (breakfast and dinner). As an additional option, students may choose a homestay without meals. Linens and towels will be provided.

The families are not further away than 50 minutes by public transportation and the school has a 48-hour relocation guarantee.
Residence Accommodations.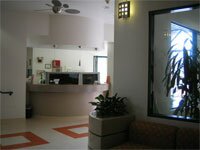 The Student Residence Standard in San Diego lies in the heart of Little Italy, a charming and trendy place lined with sidewalk cafes and numerous restaurants. Your new home here is just blocks away from Downtown and the harbor, a short walk from CEL and only minutes away from the Gaslamp Quarter and the San Diego airport. The studios are about 23 square meters large.

Distance to school: 10 minute walk from the school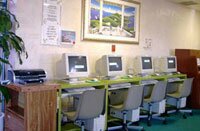 The Student Residence Superior is right in the heart of Downtown San Diego. Your new home here is just blocks away from the famous Shopping Center Horton Plaza, Seaport Village and also the Gaslamp Quarter with lots of bars and restaurants. Also the school is just a short walk away, approximately 10 minutes.

Residence Loft. The building is a historical multi lofts building built in 1986. It has a total of 52 unites with different room types. All units have a private bathroom and a flat screen TV. The lofts are just 2 blocks away from Horton Plaza and right in the center of the Gaslamp disctrict.

Student Apartment. Conveniently located in Golden Hills, a few blocks from downtown San Diego. Beautifully remodeled and fully furnished studios. There are fully equipped kitchens with granite countertop and new stainless steel appliances. All utilities included- telephone line provided with free local calls and free DSL internet connection. Each studio rental comes with its own parking space. The Broadway location offers a corporate housing option in a quiet and urban setting.

Distance to school: 25-30 minute walk from the school or 5-10 min by public transp
Click here to review Prices and Dates