English Language School in San Diego, California. Activities.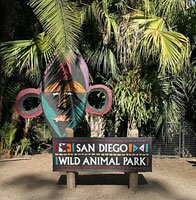 In addition to our academic programs, the school offers social, recreational and cultural activities on a regular basis. Through weekly activities, students will be given the opportunity to socialize with one another and see what Southern California has to offer. Each activity will help to improve the students' English communication skills.

San Diego is packed with world-famous fun activities and exciting attractions for kids, adults and for the whole family:





San Diego's excitement doesn't stop there. Beautiful beaches, amazing golf courses, aquariums, cruises, museums and much more await you!
San Diego Attractions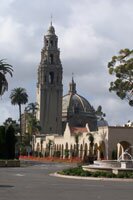 Balboa Park is America's largest urban cultural park. The 1,200-acre wonder is a cultural and horticultural oasis containing museums, gardens, clubs, theaters, sports facilities, restaurants, fountains, hundred-year-old trees and the San Diego Zoo. There are more than 85 cultural and recreational organizations including fifteen museums and various performing arts groups like the world-famous Old Globe Theatre. The museums along the Park's celebrated El Prado walkway are housed in magnificent Spanish Colonial buildings, originally built for the 1915-16 Panama-California Exposition. A favorite San Diego attraction.



We also recommend to visit one of the most complete online guides to the top San Diego attractions.