Student Services in San Diego, California!
Every student at English Language School in San Diego receives close personal attention from their academic advisor. Your advisor monitors your progress and makes sure your program is 100 percent satisfactory. They can also design a special course for you if you have specific language requirements.

Academic Advising.
Pre-program solution:
As part of the Intensive English Program, students may take advantage of individualized academic advising pertaining to our courses, electives, activities, and levels.


Post-program solution:
Each student can meet with an advisor to determine which university or college is most appropriate for his/her field of interest and academic background. The advisor will inform the student about admission requirements and assist the student with the application process.
Placement and Completion Testing.
Upon arrival: students will take a primary placement test to determine their language skills in reading and writing, an oral interview with a qualified staff member to evaluate their speaking, listening, and general comprehension skills. This primary battery of assessment will be used to determine the student' initial class placement.


During the course of the program: the student will be assessed on a weekly basis to provide the instructor and the student with a progress curve.


At the end of the term: the student is tested again to measure comprehensively their acquired knowledge.
University/College Partnerships.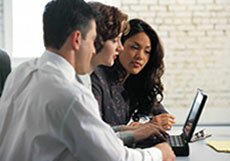 English Language School in San Diego alliances with local institutions provides our students with the opportunities to audit or simply observe mainstream classes. This great opportunity is strongly recommended to our intermediate students to familiarize them with the American educational system.

This alliance between the school and a few local institutions allows our most advanced students to experience a freshman workload while still attending our college-prep courses. This option is the most intensive for our students. Students are expected to perform at the level and speed of their American classmates.

Based on the student's academic progress with their English Language studies, certain universities and colleges will accept our students on a conditional basis into their degree-granting programs.
Housing Assistance and Counseling.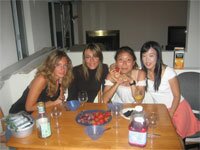 English Language School in San Diego will assist with any housing questions or concerns you may have. We want to help you understand new situations, immerse yourself in your new environment and make new friends. Our counselors are culturally diverse, knowledgeable and have experience with the international students' needs away from home.



Click here to learn more about accommodation options.

Airport pick up service is also available upon request.