At English Language School in Phoenix, each student's course is custom designed to meet individual needs and goals.

With the direct approach method, you will learn to speak English quickly and naturally. The goal of our methodology is to make you comfortable using English in any situation you may encounter in everyday life, such as: travel, social and business introductions and meetings, using the telephone, effectively participating in a conversation, etc. Outstanding teachers will provide you with the ability and confidence you need to face the world in English.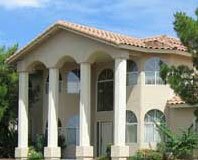 Our English Language School in Phoenix is the only language school in Phoenix providing highly intensive private and mini-group English language training to executives, professionals and international students from all over the world.

We offer one-to-one instruction designed to meet your specific requirements. It's proven that the learning speed of one-to-one instruction is almost double that of regular group classes. Couples, colleagues or friends, can chose the option of two-to-one classes, almost as effective as one-to-one. We also offer tailor-made mini-group programs.

Click here for more information about English Language School in Phoenix.