The University of Cambridge CELTA (Certificate in English Language Teaching to Adults) is the most widely recognized TEFL certificate in the world. This is an intensive 4-week, 120-hour course that will qualify you to teach English across the globe.
This course is primarily for native English speakers. Non-native speakers must have a very advanced level of English to be offered a place on this course.
The course is designed for candidates with no previous English teaching experience, but is also suitable for those who have some experience but no formal training in the Teaching English as a Foreign Language (TEFL) field.
CELTA course is always taught by highly qualified instructors with extensive EFL teaching experience, provides intensive, practical training for Teaching English as a Foreign Language to Adults. Trainees learn the basic methodology of teaching and are exposed to a wide variety of teaching techniques through supervised practice teaching of foreign students on site at our English language school.
The full-time CELTA course is very intensive with a minimum of 120 hours of training. All applicants need to bear in mind that in addition to the course hours, a further minimum of 80 hours is needed in the evenings and at weekends for the required reading, research, written assignments and lesson preparation. Students taking the CELTA course must be prepared to dedicate all their waking hours to it for the duration. Even the part-time version of the course can take up more time than a full-time job for many students, especially those with no teaching background.
All our CELTA training programs in all locations are approved by the Cambridge University. You can take the Cambridge CELTA program in the following locations: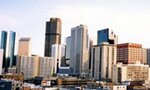 CELTA Program in Denver
Denver is known for its safety, friendly people, clean streets, and excellent climate with more than 310 days of sunshine per year - more annual hours of sun than San Diego or Miami Beach! Energetic nightlife, spectacular festivals, world-class cultural and sports venues, and famous shopping give Denver all the appeal and convenience of a large city without the noise, traffic, and pollution. Our CELTA Teacher Training center is Conveniently located on Colorado Blvd. in Denver's largest retail/shopping area. Click here to learn more.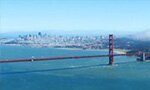 CELTA Program in San Francisco
San Francisco has long been a favourite destination for language travellers. San Francisco has more restaurants than any other city in the USA, and is the home of many theatres, music and dance companies, as well as a variety of museums. The CELTA Teacher Training center in San Francisco, in the heart of downtown. You can watch the excitement of the city in action from your classroom! Click here to learn more.
All our CELTA courses are validated and certificates are issued by the University of Cambridge Local Examinations Syndicate (UCLES), a part of the University of Cambridge. Each course is audited by an external assessor.
The CELTA is a passport to working and seeing the world, providing the necessary tools and practical training for graduates to pursue EFL teaching positions within the U.K. and abroad. As demand for English Language Teaching continues to increase worldwide, more jobs are becoming available overseas than ever before.
One reason why employers prefer the CELTA over other TEFL certificates is that they know that all CELTA courses are carefully monitored. Every CELTA center undergoes a rigorous annual inspection by Cambridge University. In addition, one full day of every CELTA course is inspected by a Cambridge assessor.
Our English Language Schools in United States have earned an enviable reputation for providing their program participants and graduates with a wide range of professional Job Guidance Services. These services are free, and our graduates can use them at any time during or after their course.
Although we are not a job placement agency, we believe that our job information and guidance services are significantly better than those offered by any other TEFL training center in the USA.
Over the past five years, our graduates have taught in more than 50 countries, from Argentina to Zimbabwe.