At English Language School in Denver we want to ensure that your living arrangements are a comfortable and convenient complement to your immersion experience. Whether you prefer a hotel, apartment, or host family, our goal is to make the process of finding housing easy while providing you with the best option to suit your individual needs.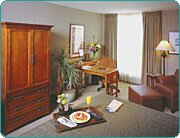 Most executives prefer to stay in a hotel in order to enjoy the comforts to which they are accustomed, as well as have privacy for studying or working. There are hotels located within walking distance of the school that offer exceptional accommodations for executives at an affordable rate. However, as another option, you may choose to experience American life with a host family.



Host Family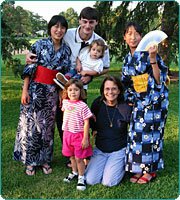 If you would like to maximize your exposure to the English language and American culture, we recommend you stay with one of our host families. Living with a host family lets you directly experience the American way of life and continue learning English outside the classroom in a day-to-day environment. This enables you to not only study the language, but to live it! I personally meet with every one of our host families to make sure they are friendly, caring, culturally sensitive, and will provide a pleasant "home away from home" for you. Our accommodation offcier will only place you with a family she thinks you will get along with and who will respect your privacy.

Our host families are middle class and live in attractive neighborhoods. They are dedicated, enthusiastic, helpful, and represent a cross-section of contemporary American life. All students have their own private bedroom and often, a private bathroom. Host families provide breakfast and dinner and will meet you at the airport if you arrive on the weekend.

All of our host families enjoy sharing their own culture and learning about other cultures. Many students feel like a member of the family almost immediately! Besides enhancing your immersion experience, living with a host family is a wonderful opportunity to form friendships with people from another culture and create memories that will last a lifetime. If you have any questions about housing, please feel free to contact me at any time. I look forward to assisting you in this exciting experience!
Hotels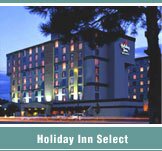 The school works with two hotels, both within walking distance of the school. The first is an excellent hotel, with the usual amenities such as a swimming pool, restaurant, lounge, shuttle, fitness center, etc. The other is perfect for the student on a budget, as it is an apart-hotel with a kitchen rather than the typical hotel amenities.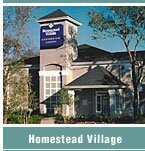 All hotels have the following:
Cable TV
Voice Mail
Data ports for your computer
Work desk
Located within walking distance of the school
Apartments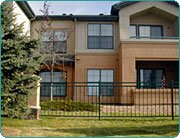 For students planning to stay for more than 3 months, apartments are available. Our housing director will assist students in locating a long-term apartment after arrival. Students may stay in a hotel while locating an apartment.