Home > English Language Schools in Maryland
Learn English in Maryland, USA!

Learn English in Maryland at our English schools in College Park and Silver Spring. Spend a week, semester or academic year studying English at our English language schools in Maryland. Click on the name of the city to visit IPSA English Language Schools in Maryland, explore in details English Language learning opportunities and apply to our English language schools in Maryland online!

International Partners for Study Abroad offer you different English language courses in Maryland for college and high school students, executives and professionals, teachers of English and interested adult learners.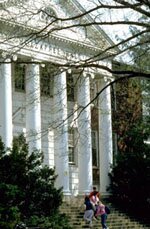 Our English Language School in College Park provides English language instruction for speakers of other languages who wish to learn English for academic, professional, or personal reasons. Students from all over the world study at our school. Over the last five years, students from 65 countries, speaking almost 30 different languages, have come to our school to improve their English. Most our students are university age,18-28 years old.
Our English Language School is located on campus of University of Maryland and our students may use the university libraries, the Campus Recreation Services (swimming pools, tracks, weight rooms, basketball courts, etc.).
You will learn English in the U.S. and make new friends from around the world. You willl discover new cultures while enjoying lively classes at a world-class university. And you will be just minutes from the heart of Washington, DC with its famous cultural attractions and museums.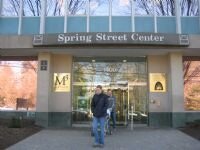 Our English Language School in Washington is a great place to study English and make new international friends. Our school provides quality English language courses in a comfortable atmosphere. We offer English workshops, intensive english courses, part-time english courses, private courses and TOEFL Preparation courses at our school.
Our English school is located within walking distance of Georgetown, a vibrant, cosmopolitan neighborhood with restaurants, shopping, movie theaters, and an exciting nightlife for your enjoyment.
Washington, D.C., is the capital of the United States of America. It is a planned city, designed specifically to house the federal government, and is not part of any state. Its history, beautiful architecture, and excellent cultural centers attract millions of visitors each year. The city itself is a vibrant metropolis that often has little to do with monuments, politics, or white, neoclassical buildings.